Members Login
Additional Resources
Location for Film, TV, Videos, Music Videos, Photo Shoots
The San Fernando American Legion, 602 Pico St, San Fernando, CA 91340
Post 176 is approx 4800sf, single story, with a wooden floor main hall 40' W x 80' L, which has an elevated stage 20' W x 10' D, with plenty of nice, new folding tables and chairs (Seating for 100).
To the left of the main entry foyer is the "Club house" 15' x 20': consisting of a full bar with 2 flat screen TVs and a pool table - it's small, but cozy. Beyond the "saloon" are the restrooms, followed by a full kitchen/ food prep area 15' x 20'. Our small, but dedicated parking lot is 100' x 60'.
Available Monday - Thursday. Night shoots ok (except Tuesday for our meetings), but located in residential zone, so please be considerate. We don't want to lose filming in the city!
Fees:
$ 1,400 - Building rent for production, per Day. Multiple day discount.
$ 200 - Damage Fee - Refundable.
$ 30 - Permit processing fee - Non-Refundable.
We have full black drapage for the entire hall, if needed..
Front View:

Parking Lot View: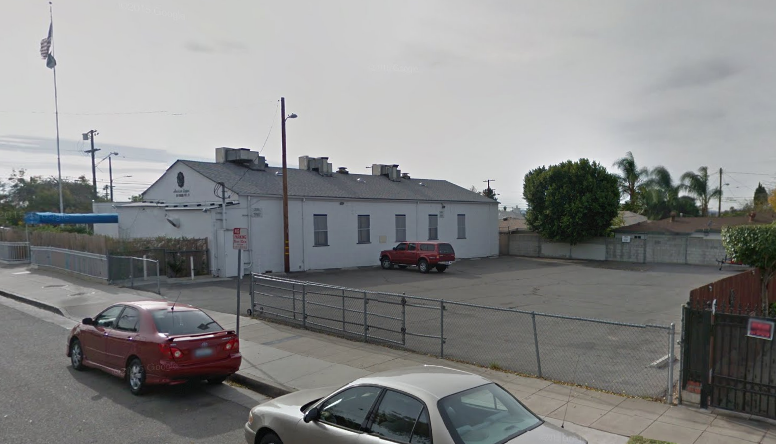 Fox Street View: